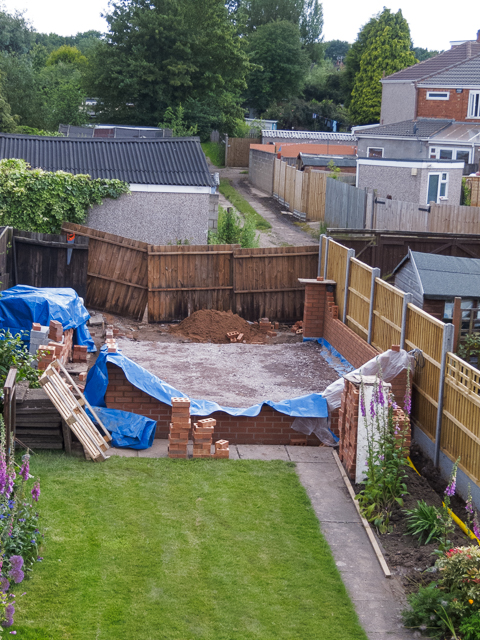 It has been a busy day on the 119 project!
The builders have built 2 more corners and made good progress on the left wall, and the hardcore for under the floor has been delivered (the blue damp proof membrane shows what will be the eventual floor height). They had an extra guy working with them today, so progress was good.
The electricians were also on site, until 18:30 when I got home, I'd bumped into them at my office at 10:00 and they said this was their next job – they were still here when I got home at 18:30, which was good going. They were installing trunking for the electric cable and network cable, as they had some water pipe in the van already, they ran that just in case. They had to drill through from the outside loo and the bricks were putting up a good fight, when I got home there was a big pile of empty drill batteries, showing that the outside loo is literally built like a brick shithouse!