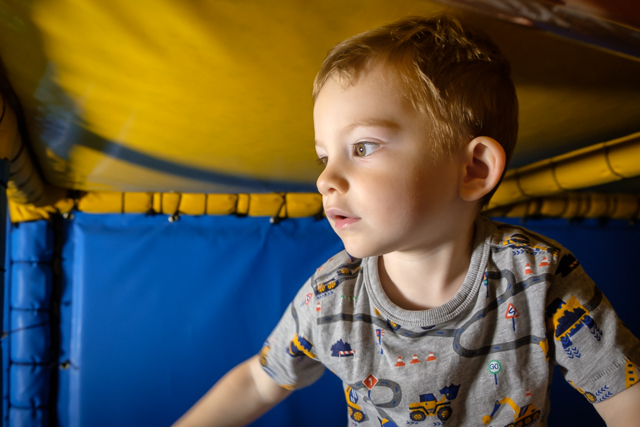 I grabbed this photo of Owen in the softplay at Rock Up in Birmingham. Jen and I had taken him there so that he could show Jen his climbing skills. However, knowing that there was softplay and toy trucks that he could be playing with, Owen didn't want to do any climbing and spent the session in the softplay.
At first Owen was the only child in the softplay so I took the opportunity to join him in the ball pit with my camera. This resulted in the photo above, which is one of my favourite portraits. I would love to say that I set up the lighting and coordinated Owen's t-shirt to the walls, but once I had spotted the shot I just had to quickly crank the ISO up on my camera, as it was pretty dark, and capture the best expression from Owen.
Shot with: Fuji X-T2 and 18-55mm lens at 1/40s, f4.0 at ISO 3200, processed in Lightroom CC Classic.