This week is the thirtieth anniversary of the Mazda MX-5's debut at the Chicago Motorshow. The MX-5 is always going to be a special car for me as  it shaped a lot of my outlook on cars. To this day I will always pick a lower powered, lightweight, engaging car over something with a big engine or high top speed. I will never forget my first drive in one – I had a Saturday job at the village garage and my first job after passing my driving test was running an errand round the village in my boss's red Eunos Roadster.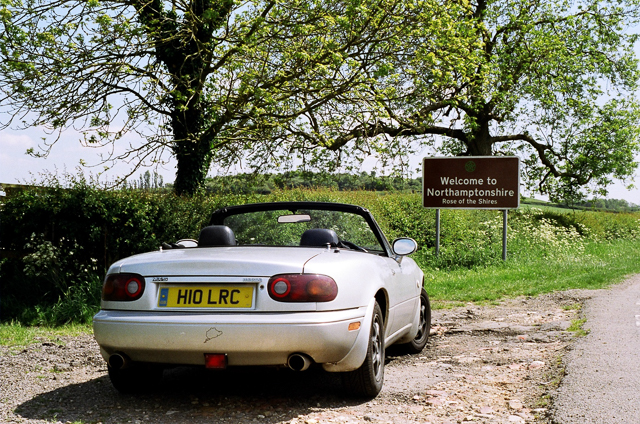 A few years later I bought my first one by accident. Between my first and second year at university I had been looking at Ford Pumas, but my Dad heard of a little sports car for sale. It seemed like a good car and was a good deal, so I bought it. The silver MX-5 mk1 with a 1.8l engine was a big step up from the Rover Metro I had been driving before and over six years I drove it over 100,000 miles. Using it for track days, hooning around the shire, trips to Cornwall and Nurburgring and to racing circuits far and wide when I was official photographer for the Ma5da Racing series. I bought it as a student, then when I got my first real job used it to commute from my parent's house near Kettering to Coventry. Then when I moved out and had my own place in Rugby. It was the car I owned when I met Jen. Unfortunately, like a lot of mk1 MX-5s, it got a bit rusty over the years and in 2011 failed the MOT so badly that I had no choice but to scrap it.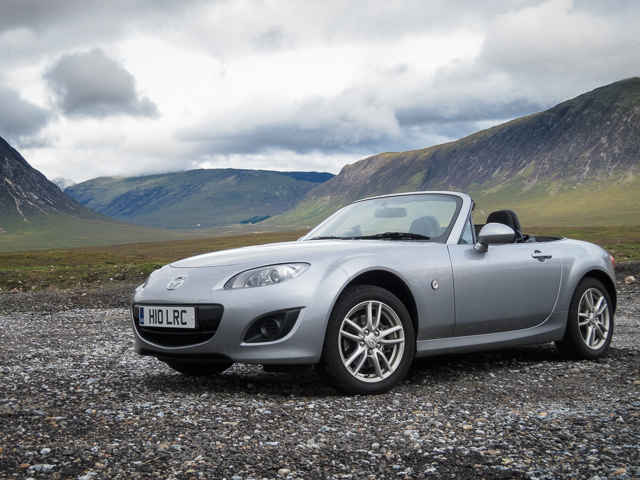 It took me all of a few days to decide on a replacement – another silver MX-5! However this one was different – I leased a brand new one! For two years track days were replaced by road trips all over the country from the Outer Hebrides to Cornwall. I loved how the newer MX-5 kept all of the character of the old one, but was reliable and comfortable – Jen even liked driving it!
When the lease was up, I was tempted by another MX-5, but after eight years I fancied a change, but I knew I wanted another small, lightweight car…