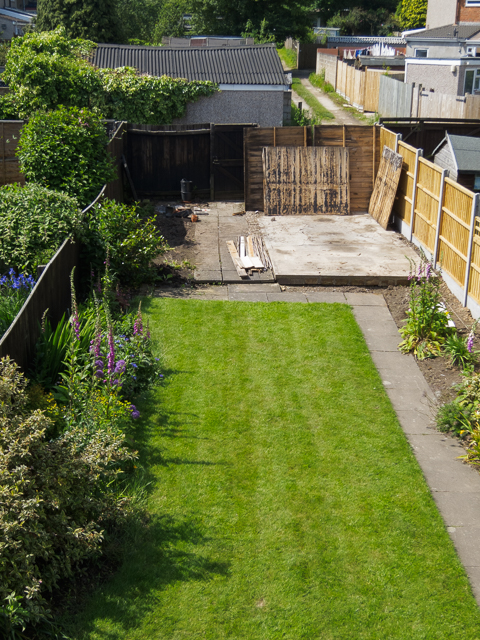 The preparation for the garage build is complete, over the last few weeks since my last post, we have been busy – two skips have been filled with the garage and its contents, one run to the tip, cleared the route for a trench (for the electrics), built a raised bed and filled it with topsoil from the old vegetable plot (which will become a path when the new garage is built). The biggest job was building the raised bed, although I did get some help from Jen: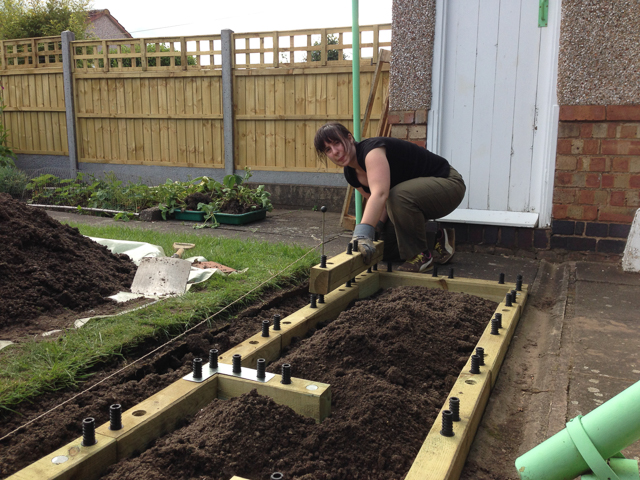 We used a custom kit from Woodblocx, which consists of pre cut and drilled treated sleepers and plastic pegs to hold them together. I was really impressed with them, although it wasn't quite as easy as building with Lego, as I had been expecting – the pegs took a fair amount of hammering to fit, then the next layer of wood also needed a lot of hammering to fit into the pegs, but the end result is solid. We filled the bed with ten wheelbarrows of soil from the old vegetable plot at the top of the garden, which we sieved before adding to the bed. We replanted the strawberries, rosemary and thyme, which were in the old bed and added oregano, three different varieties of chilli plant and leeks, which I've grown from seed.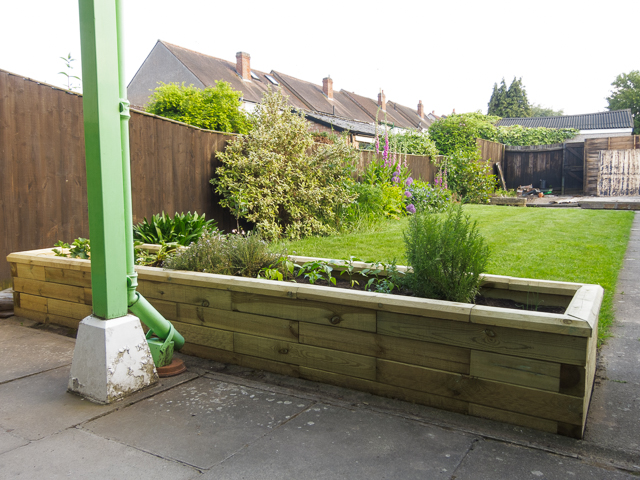 The builders and electrician are arriving at 08:30 tomorrow to start work, of course I'll regularly update the blog with progress.