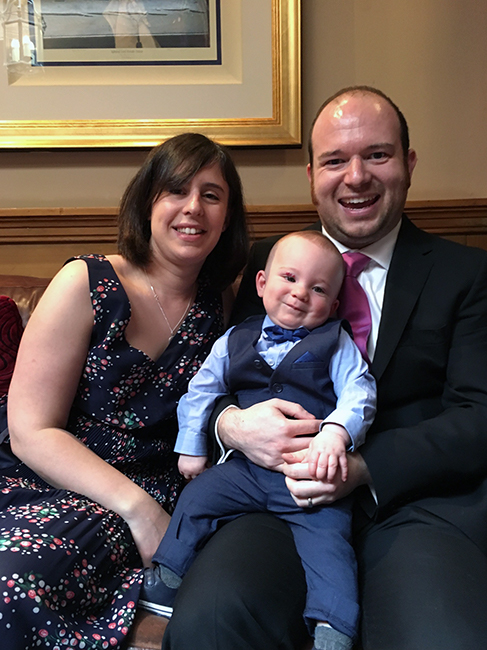 As I mentioned in my last post, we were at Richard and Anna's wedding this weekend. My friend Ali took this photo before the ceremony, it is my favourite from the weekend – we scrub up well, don't we!
It was a lovely day, we were well fed and the new Mr & Mrs Long make a great couple. Owen was on his best behaviour and everyone commented on how good he looked in his outfit.
Ali seems to have a natural talent for photography, whenever I hand him a camera and ask him to take a photo of me I get back some of my favourite photos of me. This one from mountain biking in Wales is a case in point.