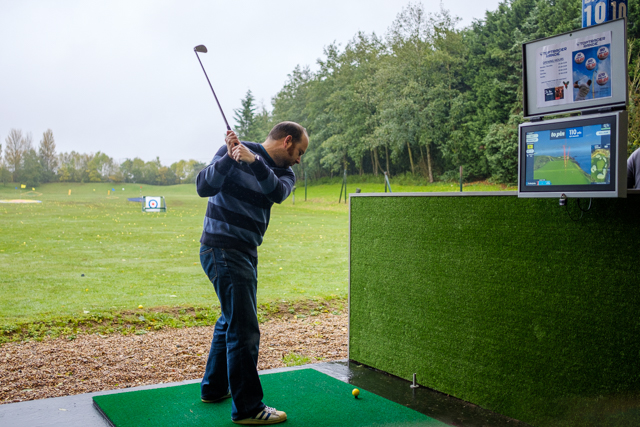 I was invited to attend the opening day of Whitefields Golf Club's Toptracer driving range by Coventry Bloggers, all words and photos in this post are my own.
Whitefields Golf Club, near Rugby, have kitted out their driving range with the latest technology from Toptracer. Four cameras analyse the flight of your ball and display the data on a screen in your bay on the range. The data can also be uploaded to your Toptracer account, and back to their app on your phone, so you can compare your performance at any Toptracer equipped driving range globally.
The technology means that not only can you feel like a pro, reviewing the flightpath of your ball etc, your driving range session can become more fun with various challenges, either individually or playing against friends. Of course, if you take your golf seriously, all this data is really going to help you improve your game.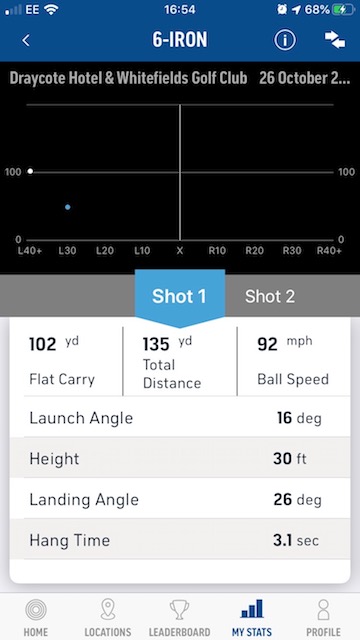 As I was a bit rusty on the driving range, not having been for a few years, I was given some help to set everything up and had a few shots in the practice mode – see the screenshot above. Then I was set up on the "closest to pin" challenge on the seventh hole at Pebble Beach – one of the few golf courses that mean anything to me, having driven around it on honeymoon. I particularly liked how the virtual target/hole could be mapped to various features on the driving range in front of me, so I had something real to aim for. I was really getting in to the swing of things (pun intended), with most of the balls going pretty much straight, although the screen showed that had I been playing at Pebble Beach, my balls would mostly have landed in the bunker, with the odd one in the Pacific Ocean!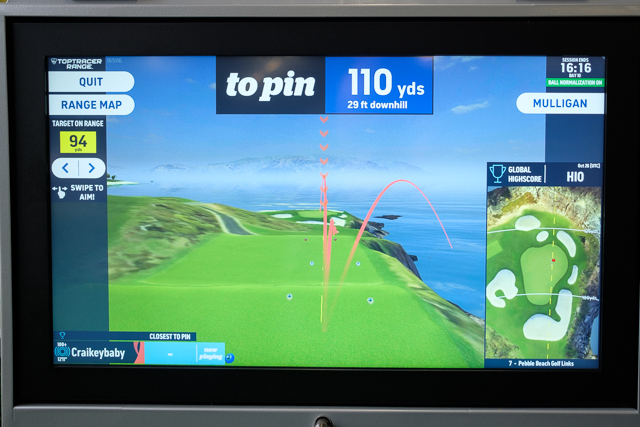 The Toptracer technology certainly adds another dimension to the driving range experience – a standard range would definitely seem boring now. I could see it being a great evening out with the lads, especially on a warm evening – challenging each other at the golf games and making use of the facility to get drinks/snacks delivered to your bay.
The Toptracer driving range at Whitefields Golf Club, at the Draycote Hotel, is open seven days a week, and costs from £4 for 30 balls, up to £10 for 120 balls, all the Toptracer features are included and the app is available for free from the Apple/Google app stores.