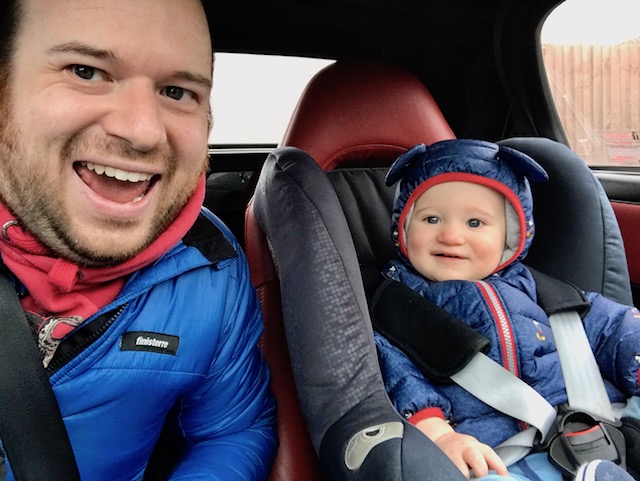 Henry had his first ride in my MR2 today and seemed to enjoy it! It reminded me of this photo from Owen's first ride, with the roof down!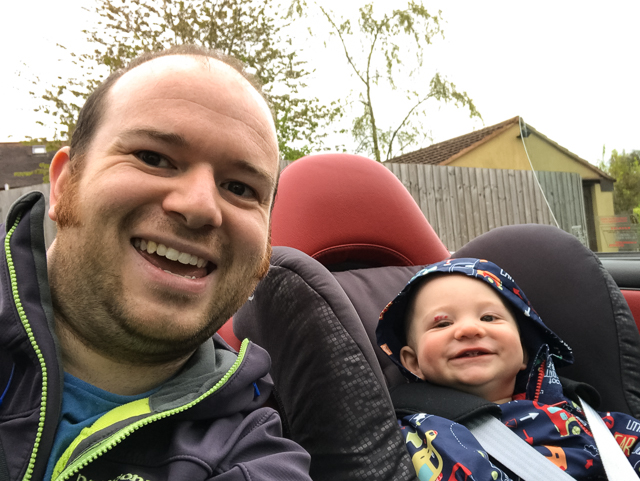 It was a bit too cold to have the roof down with Henry today, but I am sure he will get to experience the MR2 properly soon!
For a real throwback – here is a photo of me with my Dad in his Triumph TR6!