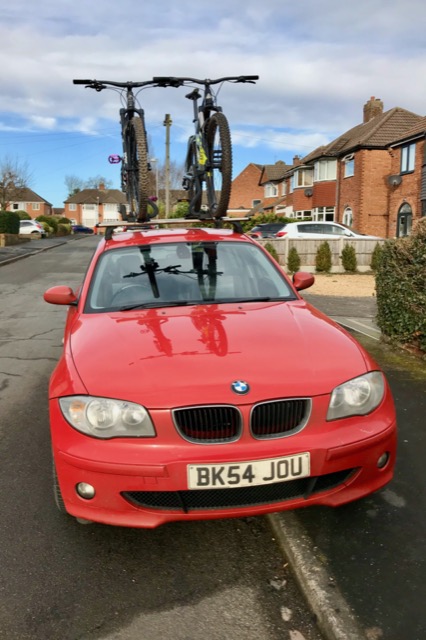 The time has come to replace my trusty BMW 120i. It has been a great car, but it was bought almost five years ago to transport me and my bike, but now things are a bit different – our family (and fleet of bikes) has grown! Day to day the BMW was ideal – the bodywork was scruffy, but that meant I was happy parking it anywhere. It was engaging to drive on the fun roads, but also happy cruising long distances on the motorway. The problems came when we needed to load it up with luggage and/or bikes – holidays and even days out started to challenge our packing skills, even after adding a roof rack and roof box.
I did 30,000 miles in the BMW, but not without reliability problems – there were lots of niggling problems, but the main one was an engine issue that came with a four figure bill. It also got through a lot of consumables, as can be expected with a sixteen year old car with almost 100,000 miles on the clock. This all makes it sound worse than it was, it was still cheap motoring. Probably about half the cost of leasing an equivalent new car over the time I had it.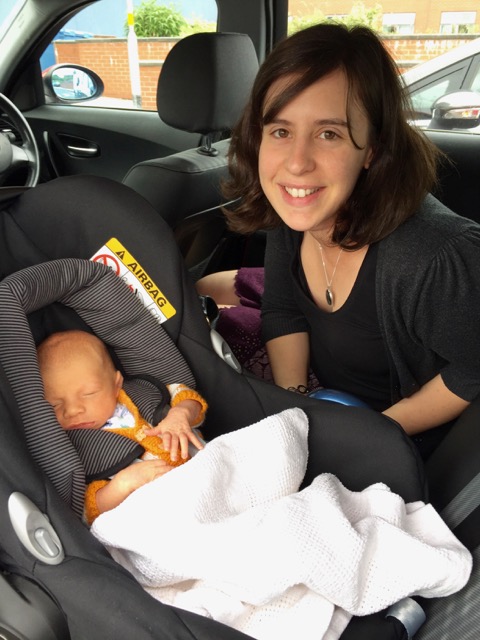 I have some great memories from my time with the 120i. I bought it as a car that could carry people and/or bikes whilst still being fun to drive – it certainly met that requirement. In addition to numerous mountain bike trips and road trips to Croyde (twice), France, where it soaked up the miles and Wales, it was the first car that both Owen and Henry went in! For this reason it will always be a special car to me. Unfortunately Henry will not remember it, but I hope Owen will!
This morning Owen seemed sad when I told him the red BMW would be gone by the time he got back from pre-school – he asked me not to sell it, which made me feel a bit sad and guilty. However, by the time he had ridden his bike to pre-school he was excitedly telling his teacher about the replacement. He is right to be excited, as the replacement will open up more options for adventures together as a family.