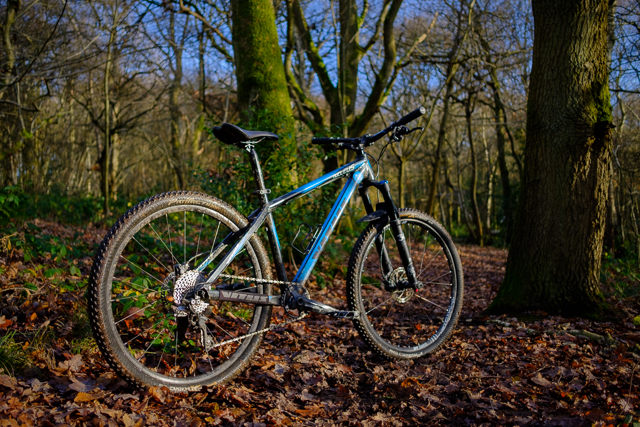 After 6,256km it was finally time to retire my trusty Vitus Nucleus hardtail mountain bike. I think it is fair to say that buying it, in 2014, changed my life! For the previous fifteen years snowboarding had been my sport of choice, but it did not take long for the mountain biking bug to bite – I got the same buzz from riding my bike as I did from snowboarding, but I could ride from home, whenever I wanted! Mountain biking is now a big part of my life, and I am pleased to say that my boys are also getting in to mountain biking – this all started with my Vitus Nucleus.
In 2015, I set myself the challenge to ride 2,015km – which I completed, mostly on the Vitus. it was also the year I realised that I needed to buy a more sensible car – the BMW 120i, which has now been replaced with a van, again a decision driven by mountain biking. In 2017 I bought my Orange Four, which I expected to completely replace the Vitus Nucleus, but it ended up highlighting how versatile the Vitus was. I used it for commuting, local rides and taking Owen out for adventures, we even got a "Super nice" on the GMBN Dirt Shed Show! I found that I was riding the hardtail as much as the new Orange, so I treated the Vitus to some upgrades!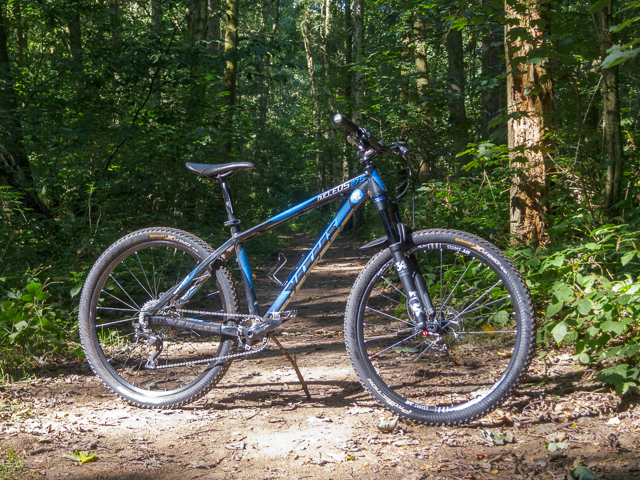 However, even at the time of the upgrades, I knew that the Vitus was not the perfect hardtail for me – the frame standover was too high, the reach was too short and the Orange Four had introduced me to the benefits of dropper seat posts and bolt thru axles. The upgrades were all chosen with a view to moving them over to a new frame, and I had researched suitable frames. As bikes started to fly off the shelves during lockdown I noticed that there was only one of my preferred frame left available – so I bought it, signalling the end of the road for the Vitus Nucleus.
However it did get a stay of execution – I needed to finish servicing my Four before starting the new build, so had over a month of the Vitus being my only bike. It's last ride was a session at the pump track with Owen. Having been stripped of parts, the frame now hangs on the wall in my garage, to remind me of all of the good times!