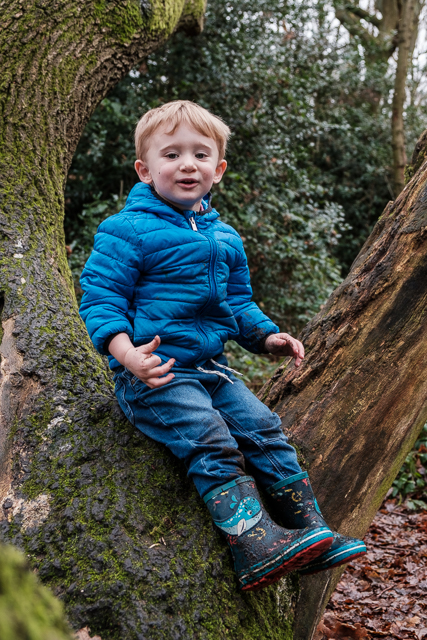 Happy New Year!
Hopefully, 2022 is going to be a better year than the last couple! We have got a few things to look forward to – a rescheduled trip to our friend's cottage on the Yorkshire Coast in Staithes and trips to Devon and Wales with Jen and Partho respectively. 2022 is also likely to be the year that Henry learns to ride a pedal bike, which will open up a whole new world of adventures. For me, the main thing that I am looking forward to is getting stuck into my new job in the tech industry. After fourteen years in the automotive industry, it is a big change, but hopefully, one that will be worthwhile. Unfortuantely it also means that I am back to working full time, after five years of not working on Fridays.
Jen and I saw in 2021 at home, after letting the boys stay up late to watch a film (Luca), I just about managed to finish my 2021 review post before Big Ben struck midnight. Then it was straight to bed! Predicably, the boys were up early in the morning, but Jen made us a tasty breakfast of pancakes and bacon. I took the boys out for a walk in our local woods – they are so muddy after the recent rain, so it was a good job we were all wearing our wellies. I probably should have put Henry in his all in one puddle suit, as he fell over into the mud a few times. In the afternoon Jen took the boys out, so I spend some time working on bikes in the garage, making some progress towards my big project of the year – refreshing my Orange Four.
As in previous years, I have set myself some goals for the year ahead:
Get settled at my new job
This has got to be my main priority for the year. Starting in Christmas week means that I have not yet "met" my full team – we are working remotely, so I have not really met anyone. We have daily team meetings, which have been useful to get to know both the team and the projects I will be working on. The slower start has been good it has allowed me to brush up on my knowledge of the software stack I will be using. I can already see how React is going to help with some of my personal projects too.
Pass the AWS Certified Developer Associate exam
After passing the AWS Certified Cloud Practitioner exam in 2020 my plan was to take the Certified Developer Associate in 2022, as you need to pass an exam every three years to keep the certification valid. My new employers are AWS partners, and also expect me to pass the AWS certification exams, so will be able to study on the job.
Redo my homepage
My homepage is now a bit out of date, redoing it will also give me an opportunity to experiment with some JavaScript frameworks, such as Next.js or Gatsby.
Rebuild my Orange Four
The Four has been my main bike over the last few months and has taken a beating. I have also been a bit lax on maintenance and it has got to the point where it needs a full refresh. The drivetrain all needs to be replaced, the suspension needs to be sent off for a full service, the dropper post also needs a service and the frame is looking a bit tatty, so I will send it back to the Orange factory for a repaint and fresh bearings. It had one last ride at the pump track yesterday, then its next ride will be after the refresh is completed.
I have also fitted the wheels from the Four onto my Clockwork Evo hardtail, so need to build up some new wheels for the Four. For a few years now the wheels and tyres have been the weak point in the build, so I am looking forward to finally being able to remedy that.
Ride 2,022km
This is going to be a tough challenge – when I rode 2,015km in 2015 it was all-consuming, but I am much fitter now and was able to ride 1,000km in the first half of 2021, so I just need to keep the momentum going.
Get my weight down to 85kg
Yes, this one again! Hopefully, all the riding for the 2,022km goal will help! I will also need to focus on my diet though. When I weighed myself this morning I was 91.7kg, which is the heaviest I have been for a while. My dad did a great job of losing weight in 2021, which is great motivation for me to do the same.
If it feels like my plans for the year are a bit on the light side, it is because they are! After the last few years I have consciously not planned so much for 2022, and will just take things as they come. Whatever happens, here's to 2022 being a much better year!