At the end of each term, Henry's nursery set him (us) homework, to share a few photographs of what he has been up to over the holiday. As it is a nice recap, I have decided to start sharing them on my blog.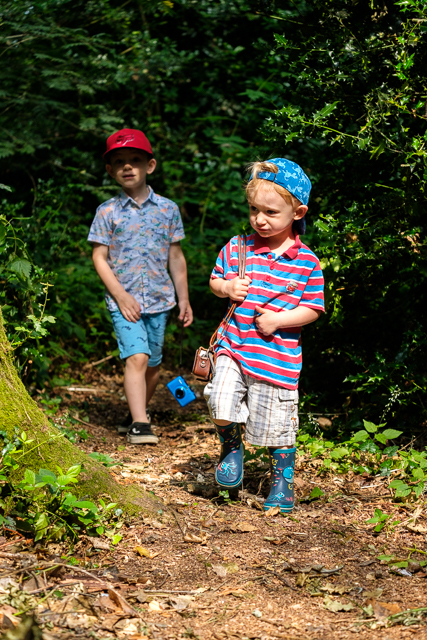 On the first day of Owen's school holidays, the boys and I grabbed our cameras and went for a walk in our local woods. Henry walked so well. I chose this photo as we had lots of walks in the woods – it is great having them just at the top of our road.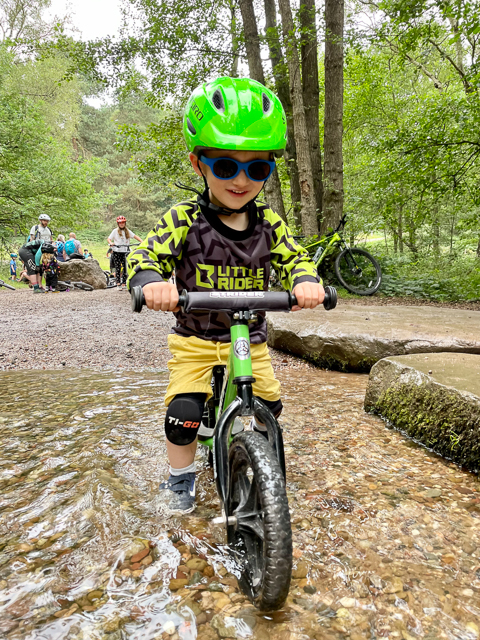 This photo has already appeared in Spot the Difference – Cannock Chase Water Splash. Henry and I were at Cannock Chase for a Little Rippers MTB x Ready Steady Riders ride. Owen was meant to be with us, but he had to self isolate due to one of his classmates having COVID on the last day of term. It was good to get out for a group ride with just Henry – I managed to convince him to ride into the river to recreate a photo I had taken of Owen when Henry was only three months old.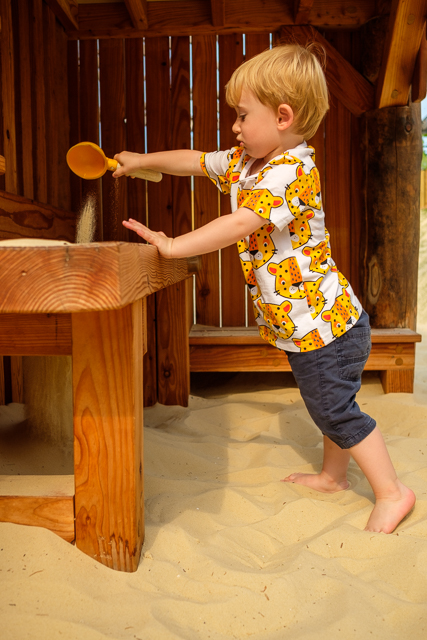 Henry loved our trip to Bluestone in Wales! This was not my favourite photo from the trip, but it gave the best context of what Henry did on holiday – he loved playing in the sandpit in the Serendome.