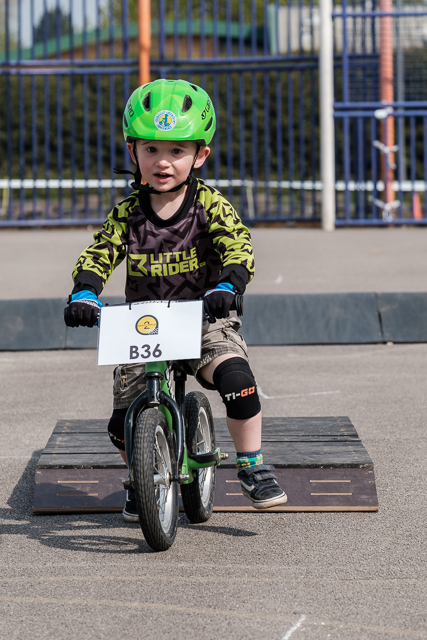 Henry has not had as many opportunities to race his balance bike as Owen did, so I was excited to hear that his balance bike club, Ready Steady Riders, were setting up a race over the Easter weekend. I was unsure if Henry would want to ride his balance bike after getting a pedal bike for his birthday, but he has not mastered it yet, so was happy to ride his balance bike.
The race was held on a spare asphalt area at Via2 Riding, a motocross track in Birmingham. The simple track was ideal for Henry though. He was a bit reluctant to do any practice laps, but once he had done the first he got stuck in, getting faster and faster each time. He had a solid second place in his first heat, but then had a bit of a break until his next heat and rode off, so it was a bit of a rush to get him back to the start line, but even then he managed another second place. His third, and final, heat was immediately after, so I had to rush him back to the start line. I think this unsettled him, as he was looking around for us as the gate dropped and finished fourth.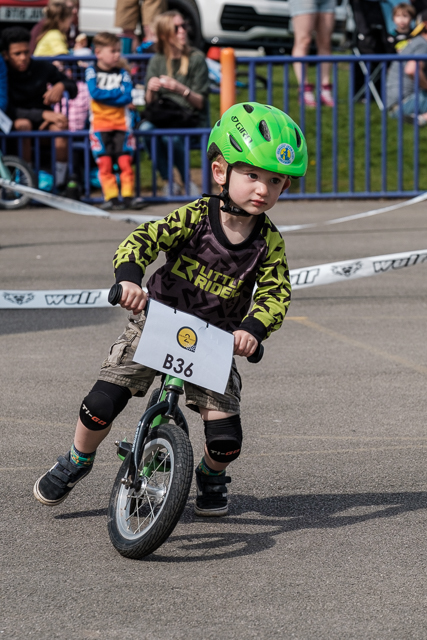 Pleased with his racing, Henry demanded more Easter eggs, and was actually sat in the back of the van, stuffing his face with chocolate when he was called to participate in the five-rider final! It was another rush to the startline, and another slow start for Henry, but he had his race face on and managed to pull back a place on the middle straight and finished in fourth place, just off the podium – Team Craik's best ever result at a balance bike race! We celebrated with ice creams and a picnic out of the back of the van. I had been a bit concerned that Owen would get bored, but as it was a small site, he was able to do his own thing and cheer for Henry. He also got to ride the track on his BMX after the balance bike racing had finished.
Although he did not get a trophy, Henry was very happy to get a medal, as Owen has a few from his races, and Henry was yet to get one. On the way home, we stopped to get the boys some new shoes at Resorts World, Henry really was living his best life!