Yesterday I made a large format print of one of my favourite landscape photos from 2008, this view across Derwent Water taken in December.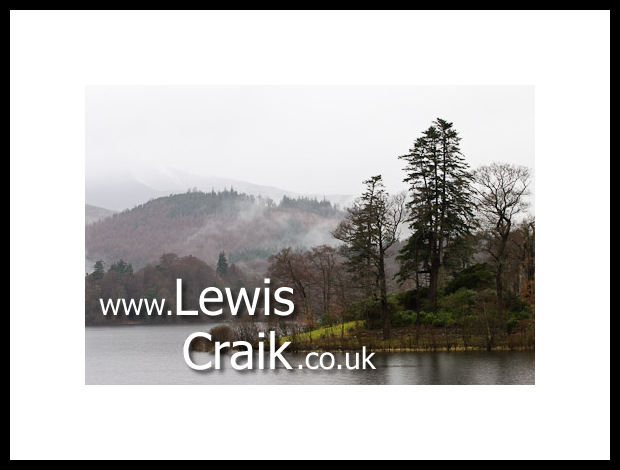 The detail in the full size print is incredible,  it will be hung in a 70×50 frame and has been mounted with proportions similar to the mock up above (when it is hanging I will post a photo of the real thing).
To get to the required file size at 360 dpi for the printer we needed to create extra pixels, Lightroom 2.2 seemed to do this very well and quickly, however for the file we printed Genuine Fractals was used, this is a plug-in for Photoshop and is the industry standard for enlarging images. It had more controls than Lightroom (an took much longer to generate the file), but to my eyes the resulting 192Mb tiff files looked the same.