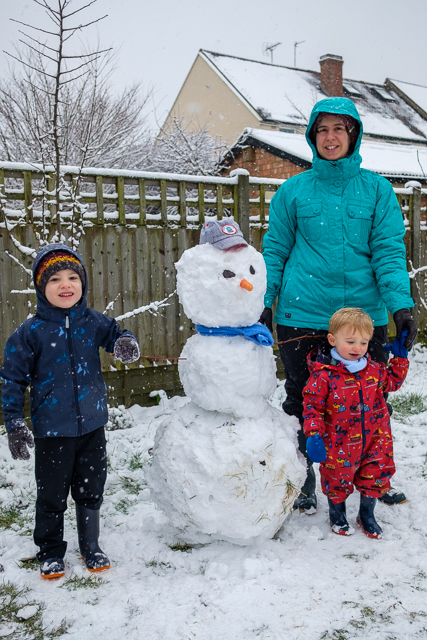 2021 has got off to a quiet start. England is under lockdown, so we've just been in an endless loop of working from home combined with homeschooling for Owen, with just the odd bike ride to break the monotony. Therefore it was exciting to wake up to snow this morning! Snow continued to fall during breakfast (homemade sausage and egg muffins). By the time we were dressed and ready to head outside there was a decent covering in the garden. Henry rushed outside and was straight on to his trike – he has definitely caught the cycling bug!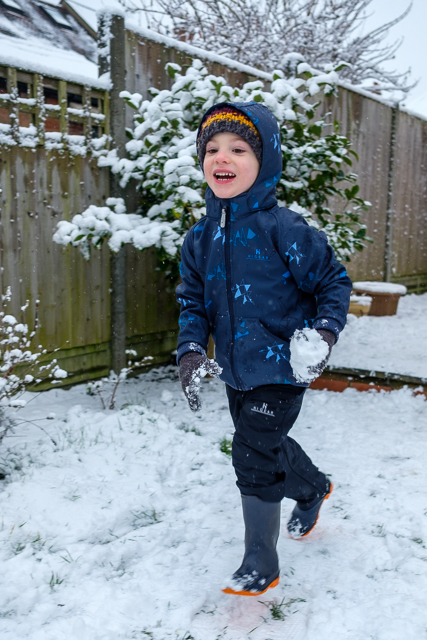 After throwing some snowballs, Jen, Owen and I set about building a snowman – by far the biggest we've managed to build in our garden. We all had great fun messing about in the snow. Sensible Dad Lewis then decided it was a good idea to clear the drive and path to the garage.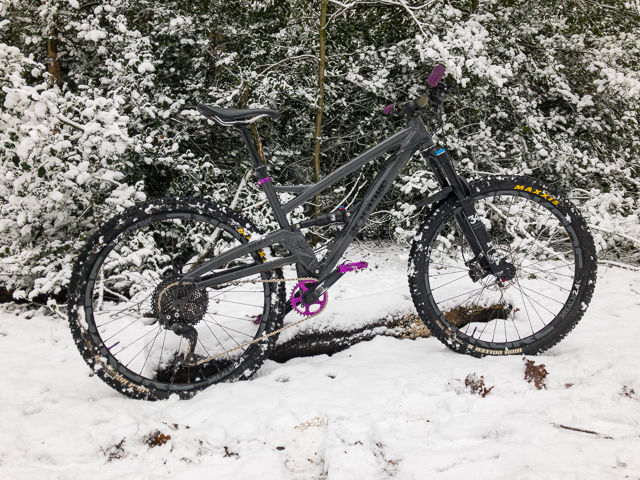 By this time the boys were getting cold, so I grabbed the Orange Four from the garage and went for a ride! Traction was surprisingly good on the fresh snow, even on the road. Under the snow, the trails were still muddy though, so it was hard going. I was well wrapped up, with my Buff over my ears, and surprisingly did not feel the cold at all. Thanks to the snow, my bike stayed fairly clean too!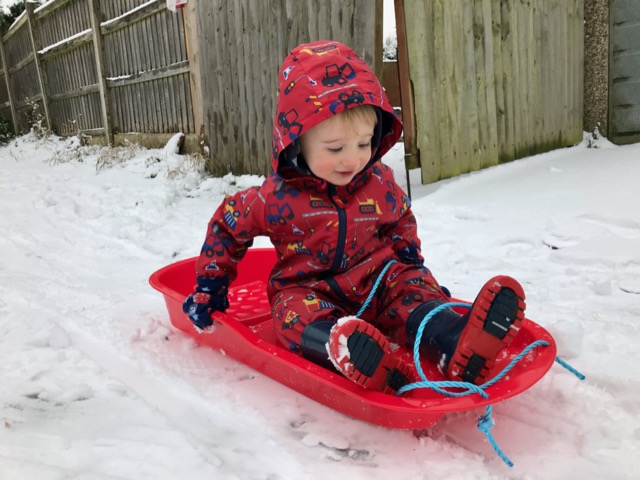 After my ride, we took the boys sledging for the first time. The hill behind the house was not steep enough, but the boys absolutely loved it! After sledging we went back inside to warm up by the fire. Jen cooked a lovely roast dinner, with cookie dough pots for pudding. Now the boys are tucked up in bed after their tiring day and I'm sat by the fire writing this post with a wee dram of whisky.