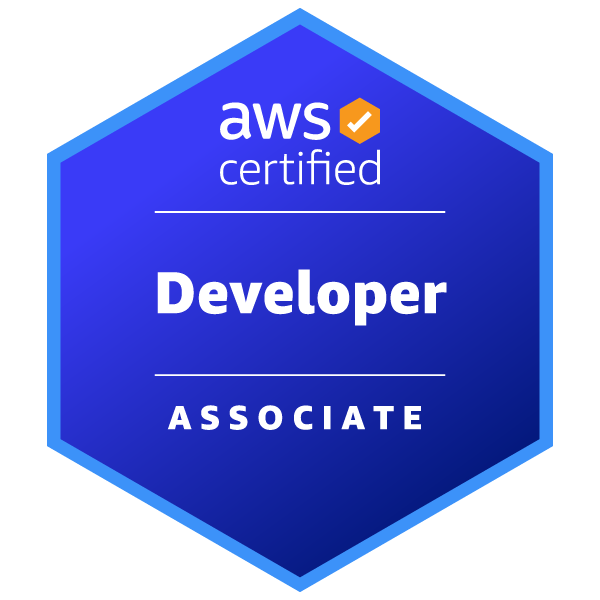 One of my goals for 2023, and in fact 2022, was to pass the AWS Certified Developer – Associate exam. I am pleased to say that, after a lot of studying, I have achieved that!
For those that do not know, AWS is Amazon Web Services – Amazon's cloud computing platform, which essentially makes all of the tools that Amazon have developed to run their online store available to other organisations from Apple down to individual developers/bloggers, like me. I have been using AWS to run this blog, and a few of my other sites for a few years. I have also been using it a lot at work, as we are an AWS Partner. The AWS Certified Developer – Associate certification is the next level up from the AWS Certified Cloud Practitioner qualification I achieved in 2020.
After a few goes at studying for the exam around work, and some disappointing results in mock exams, I joined an AWS instructor led accelerator program -an intensive five week course covering the content and exam strategy. I ended up taking a bit more than the five weeks to cover the content, but felt that it really helped. Unlike last time, where I took the exam remotely at home, I went in to the local test centre in Coventry, which was a lot less stressful than than taking the exam at home. It was also an excuse to get out on the bike, and treat myself to a celebratory ice cream afterwards!