Yesterday was the Little Rippers Christmas Ride at Cannock Chase, and also my birthday. I love riding with the Little Rippers crew, so that was my birthday plans sorted! And after a tasty breakfast, we loaded up the van and set off for Cannock Chase.
The rain just about held off for the ride, but it was cold, so I was surprised to see such a good turnout. Henry seemed excited to ride with the group, but realistically the planned route would be too difficult for him, so he went for a more leisurely ride with Jen. Owen and I went on the group ride, although at the start the kids set off together and I barely saw Owen for the whole ride, just catching the occasional glimpse of him in the distance. We rode Perry's Trail, which Owen knows well, so I was happy for him to head off with his friends, and I enjoyed a leisurely ride at the back of the group with the other parents.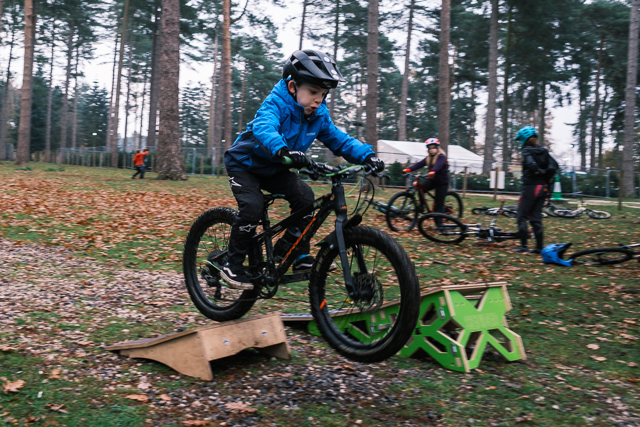 After the ride, we all gathered near the car park, ramps were set up for the kids (and some bigger kids) to jump, which gave me a chance to catch up with friends I had not seen for a while, and got a ribbing for being old.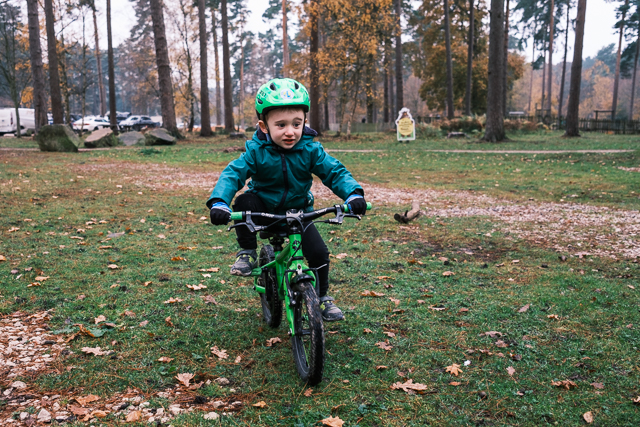 Jen and Henry joined us, and Hen even had a go at hitting the ramps. As Henry seemed happier riding with me and Owen, so we rode up to the "Pedal and Play" trail. Henry enjoyed followed Owen around, and looked so pleased with himself when he managed to sneak ahead of him. He coped really well, considering it was his first time at Cannock Chase on his pedal bike. He hit his first rockgardens, although he was disapointed that the bell at the end of the trail has been removed. Unfortunately the fun came to an end when Henry's front wheel slipped on a wet wooden skinny and he went down fairly hard. He was OK though, other than the shock and a small nosebleed, so we rejoined the group. The boys were given goodie bags, which was a great surprise. We spent the rest of the day relaxing by the fire at home.
Hopefully, next year Henry will be able to ride "Perry's Trail" and Owen will be able to ride the red-graded "Follow the Dog" trail, although after having a season pass for Cannock Chase in 2022, we will make more of an effort to visit other trail centres in 2023.