So far 2021 has been another tricky year, especially with the lockdown and homeschooling at the start of the year. Overall I do not think I have made as much progress on my goals as I would have liked, other things have cropped up and I am also trying to factor in some downtime each day. The biggest excitement for me this year has been Henry turning from a baby into a little boy, especially over the last few weeks where he has began speaking more than just the odd word. He has also really taken to his balance bike. I must stop using selfies of us on my bike for these posts though – I have just noticed that I used similar photos on my 2021 post and my 2020 mid-year goals update.
Catch up on blogging
This is my nineteenth post of the year, but I do still have a bit of a backlog. I still have at least five posts in my drafts folder that I need to finish, and a few more post ideas in my head… I also need to do some blog maintenance and tidy up the structure of my posts.
Publish more of my software work
I have a few more repositories on my Github profile, including the Twitter Bot I blogged about. I have a few more projects to finish off and share too. Ideally, I need to combine this with the previous goal and blog about these projects.
Take a good wildlife photo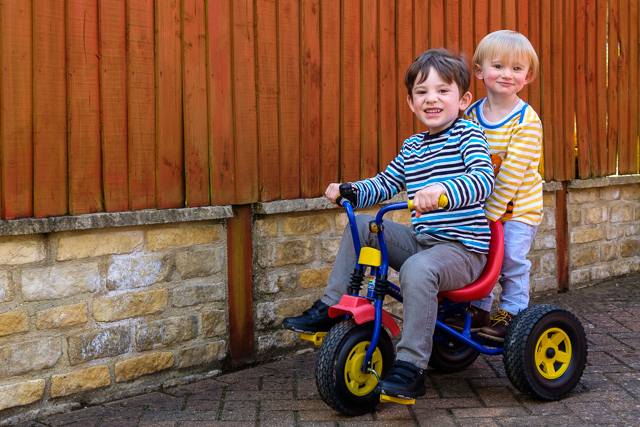 The only wild animals I have pointed my camera at are Owen and Henry! I have noticed plenty of robins and squirrels in my local woods, typically they only allow me to get close when I do not have a camera. We will also be signing up for membership at Twycross Zoo, so I am sure that I will at least get some animal photos.
Ride 1,000 miles
This is certainly one goal where I am overachieving, I am already past 500 miles so far and not too far off 600! It has definitely been a case of little and often, as I have not done any particularly big rides. Most of my rides have been with Owen and/or Henry, so less than 10km. However, all the riding probably explains why both of my bikes need a service. I am almost tempted to try and push for 2,021km, to beat my record from 2015. I am comfortably ahead of my friend Partho in our annual "who can ride their bike the furthest" challenge too.
Another cycling challenge that I would like to complete is the Godiva Trail Riders Lockdown Challenge route in less than one hour. There is now the added bonus of a Five Guys restaurant at the finish line on Broadgate in the city centre. I just need to do a brake overhaul on my hardtail bike and I will be good to go.
Ride somewhere new with Owen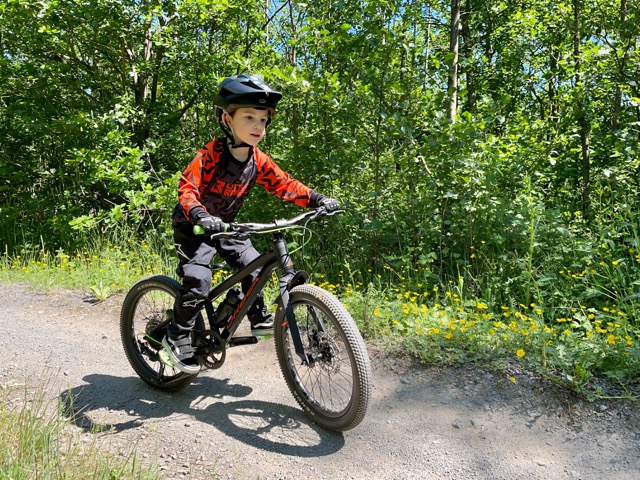 Owen and I have done a lot of riding together. We rode at Snibston Colliery Country Park in our "week of bikes" at Easter, but that ride was cut short by mechanical problems on my bike. We have also ridden the new blue graded trail at Cannock Chase, including our "long weekend of bikes". We have got a few trips planned later in the year where I am sure Owen and I will ride some more new trails.
Get on top of cleaning the cars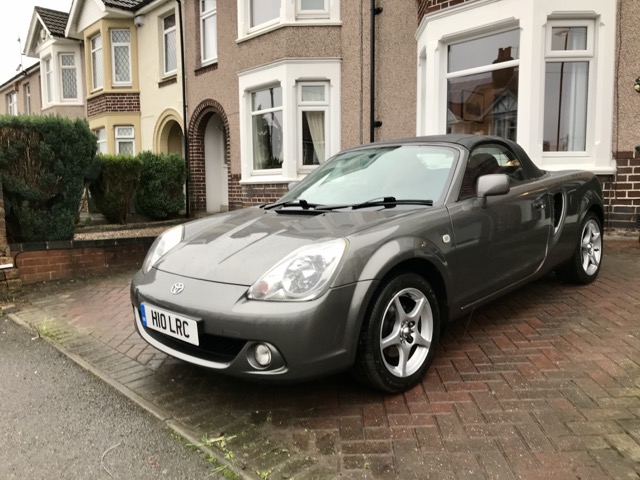 All three of the cars have had a wash this year – the MR2 before I had even started back at work! Unfortunately, both the MR2 and van could do with another wash though. The Worx Hydroshot (Amazon affiliate link) cordless pressure washer I bought has certainly made this easier, as I do not need to run power and water from/through the house.
Declutter/sell stuff
I have sold a few things on eBay/Facebook marketplace, but I still have a fair bit to go. We have also done a decent job of passing on baby bits that the boys have grown out of.
Does anybody want to buy a 24″ wheel kids bike? Or a camera bag? Or a tripod? Or a Lee DSLR filter kit?
Tidy my garage
It was tidy at one point! I even got some Topeak bike hooks (Amazon affiliate link) to tidy up the bikes. However, after rebuilding Owen's new bike and a few other projects, it is back to being messy.
Get my weight down to 85kg
This is probably the goal I am doing worst at – after a good start, I have put on some weight on during the lockdown. There is still time to turn it around though.
Outside of my goals, I have spent a lot of time at my desk, either working at my day job or on various software development projects, which I hope to be able to share soon (see goal #1). After a quiet start to the year, due to the lockdown, we have lots of exciting plans for the summer and early part of the autumn, so I hope to have some exciting posts in the coming months.