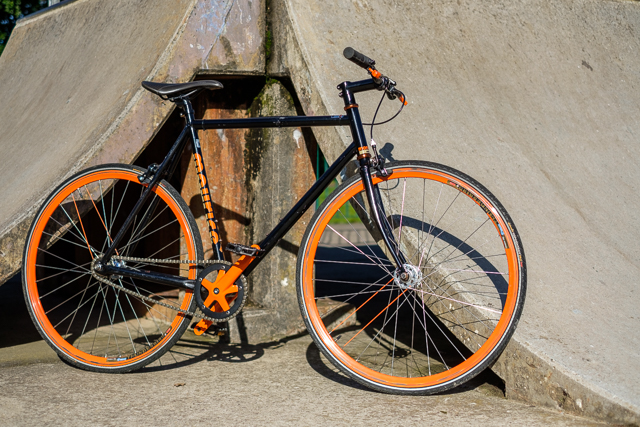 As my hardtail mountain bike evolved from the Vitus Nucleus to the Orange Clockwork Evo it became a much better mountain bike, but also too valuable to use for running errands around the city. So a new bike was needed! I started off looking at retro mountain bikes, from the nineties, but wanted something low maintenance – ideally without suspension or gears. In any case, for running errands around town I did not really need a mountain bike, although I was not too keen on a roadie-style bike with dropped handlebars. I eventually narrowed my search down to a Mongoose Maurice – a single-speed, flat-bar urban bike, and set up eBay alerts and started daily checks on Facebook Marketplace.
Before long, a nice bike popped up in York at £120 – usually, I would consider that too far to travel for a bike, but we had a trip planned to York, so I decided to make a mental note to check if it was still available at the time of our trip. I stupidly forgot. Only realising a few days after our return when I came across the advert. A few weeks later another one popped up on eBay – a twenty-minute drive away, with the auction starting at £60. I put in an early bid and waited. I was the only bidder!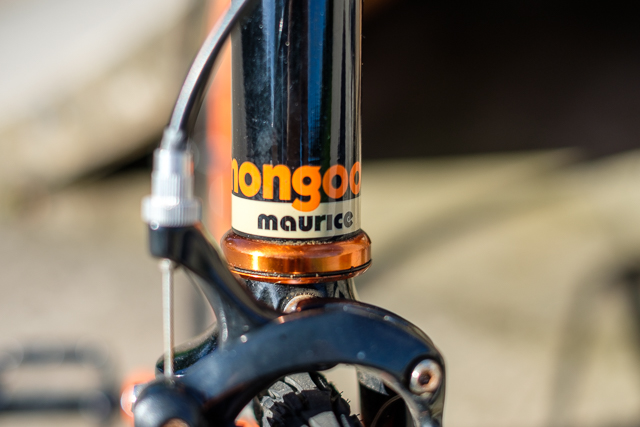 I picked up the bike from a fellow VW Transporter owner on my lunch break, it looked to be in decent condition, albeit with a few paint scuffs, a bargain at £60. Even though the frame is a size medium, it is slightly too tall for me, the reach is fine but I guess that is part and parcel of having short legs. I took the bike for a quick shakedown ride, and other than the grips being a bit worn, and the front wheel being mounted back to front, all it needed was a good wash. I had some spare DMR Deathgrips in my spares box, and a black Charge Spoon saddle, so I washed the bike, then fitted those. Fitting the wheel the right way around was not quite so easy, as the brakes rubbed the wheel when it was fitted the correct way around. My options were to flip the tyre around, or to dish the wheel over. I chose the latter, more confident in my abilities with the spoke key than refitting such narrow tyres. The one good thing about bikes with rim brakes is that I did not even need to remove the wheel to adjust it.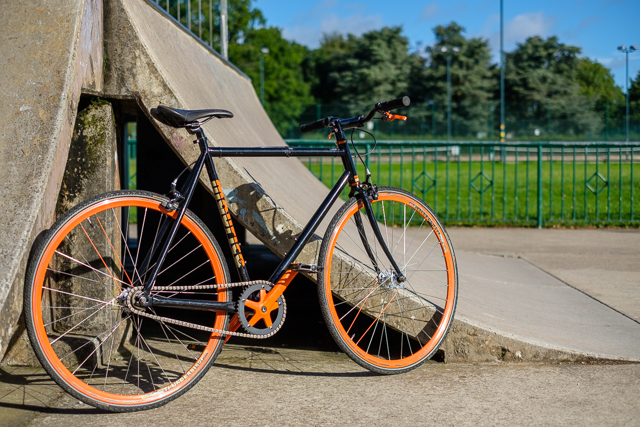 Coming from mountain bikes, it is a very different ride! It is so twitchy, which I think is down to the thin tyres, long stem and narrow handlebars, of course without suspension it is a bumpy ride. Also, the brakes are rubbish. Despite that, it is still fun to ride and is perfect for running errands around the city. Coventry is fairly flat, so only having one gear is not a problem for me, it is slower than riding a bike with gears, but I like the simplicity.
I do not have any specific plans for "Maurice", other than just riding around Coventry. Hopefully, it can stay out of the workshop for a bit, as I am rebuilding a commuter bike for Jen – that is a much bigger project, requiring a full strip down to the frame, thorough cleaning and reassembling, so expect another bike check post soon…